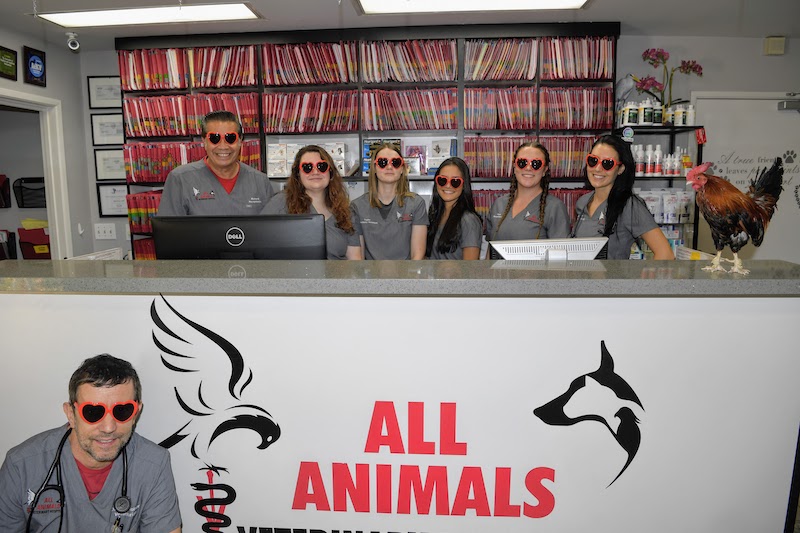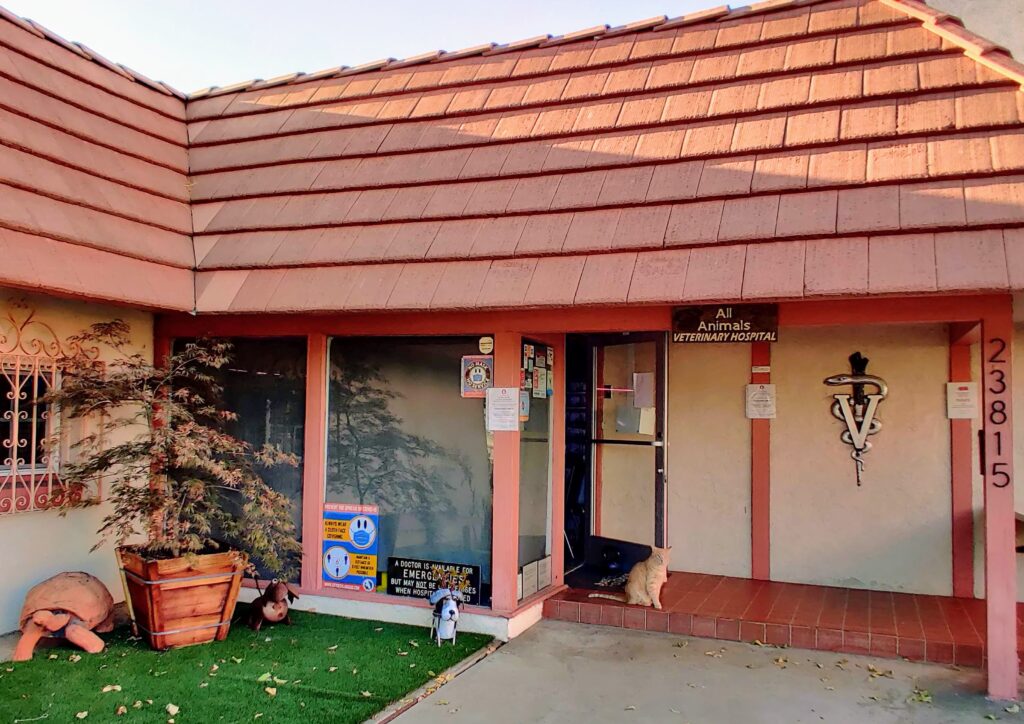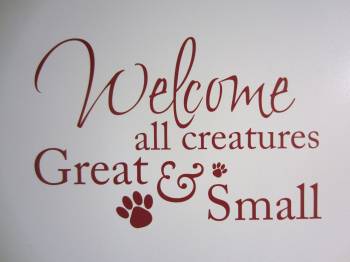 Our mission is to provide exceptional veterinary medical care for ALL animals and outstanding service for people who entrust us with the health and well being of their animals.
All Animals Veterinary Hospital has been providing Calabasas and its surrounding areas for over 50 years, continuously offering excellent veterinary care for a wide variety of animals — from dogs, cats, birds, reptiles, farm animals, amphibians, zoo animals, wildlife and many other exotic animals.
Whether you come to us for a routine exam or for the avian specialty practice, we will provide you with individualized medical care specific for your beloved pet. Dr. Molnar and the skilled professional staff at All Animals Veterinary Hospital are dedicated to your pet(s) wellness and comfort.
We also provide a boarding facility and full-service grooming! No matter his or her size, your pet comes first. We look forward to assisting your pet in remaining happy and healthy.
All Animals Veterinary Hospital and Dr. Molnar belong to the following associations:
California Veterinary Medical Association
Southern California Veterinary Medical Association
Association of Avian Veterinarians (AAV)
European Committee of the Association of Avian Veterinarians
Australasian Committee of the Association of Avian Veterinarians
Association of Exotic Mammal Veterinarians (AEMV)
Association of Reptilian and Amphibian Veterinarians
American Association of Zoo Veterinarians
International Veterinary Academy of Pain Management
Calabasas Chamber of Commerce