If you need a place to board your dog in the Los Angeles area, look no further. Our state-of-the-art canine boarding facility has it all. Not only will your pet enjoy some of our features such as indoor AND outdoor areas with misters to keep cool, but you can sleep at night knowing that your dog is in the care of our trained hospital staff and Dr. Molnar.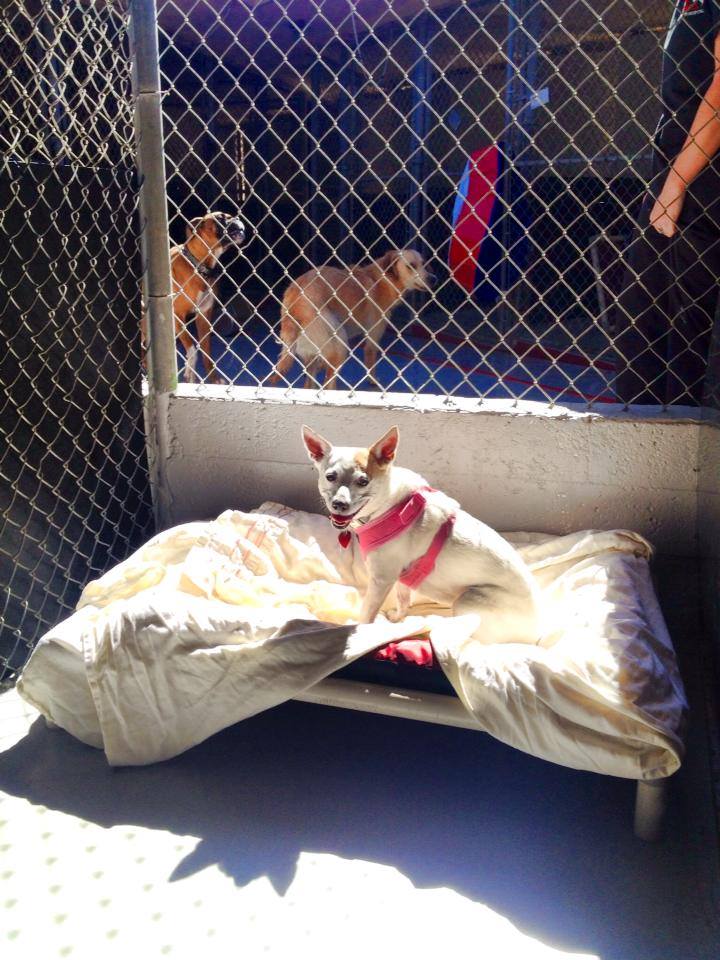 Features
Indoor kennel where your dog resides at night
Outdoor runs where your dog enjoys the day with fine misters to keep cool
Twice daily leash walks (additional daily walks are available for an extra fee)
Doctor check-up exam upon admittance
Daily technician evaluations throughout your dog's stay
Personalized diet upon request (extra charge may be required)
Medication administration
Pampered spa treatments (bath, nail trim, ear cleaning, teeth brushing, and anal gland expression available upon request)
Medical treatment
Senior pet care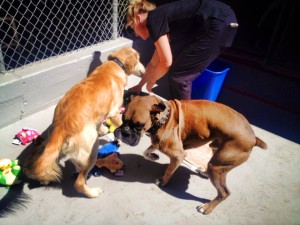 Your dog must be current on the following:
Please note that we require current vaccinations to protect your pet and other patients at our hospital and boarding facility. Since we are also a hospital and we treat sick patients daily, it is in the best interest of your pet to be protected from any diseases.
Rabies (required by law): 1 year or 3 year recognized
DA2PP (distemper vaccine)
Bordatella (intranasal or injectable)
Canine influenza
Negative fecal within the last 6 months and current on heartworm/intestinal parasite prevention- Intestinal parasites are transmitted to people and other pets by feces and due to having a play yard that is shared by the patients we have to ensure that intestinal parasites are not being spread within our boarding center. *If not current on prevention, a fecal test can be performed the day of entrance and if intestinal parasites are present, deworming medicine will be administered to eliminate them.
Free of fleas: Your pet will be examined for evidence of fleas upon entrance to our boarding center and if fleas are found we will administer a capstar (pill) to kill all the fleas on your pet. Your pet will also receive a capstar at departure to ensure these external parasites are not carried home with you. Fleas can transmit disease and cause tapeworms (an intestinal parasite), therefore we require flea-free boarders.