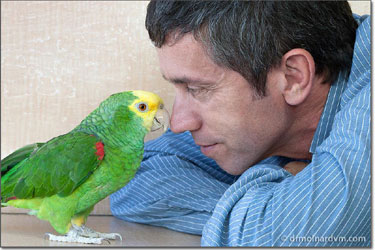 All Animals Veterinary Hospital in Calabasas offers state-of-the-art avian boarding. Your birds will love staying here under the care of Dr. Molnar and his compassionate staff. We understand that all birds are different — and that's why our stress-free facility is a great place for boarding your bird in the Calabasas and Greater Los Angeles areas.
We offer indoor boarding in our calm, quiet and temperature/humidity controlled avian ward. We also have a safe and secure outdoor aviary. If your bird is particular about its environment, special accommodations are available for your bird's personal cage.
Our guests come from Encino, Santa Barbara, Santa Monica, and just about every other city in Southern California.