All Animals Veterinary Hospital Team
We believe that a professional and knowledgable team is a huge factor in deciding which veterinary hospital to choose for your pet. That's why we only hire the best and most compassionate animal lovers to work with us. This is our family and we'd love for you and your pet to join us!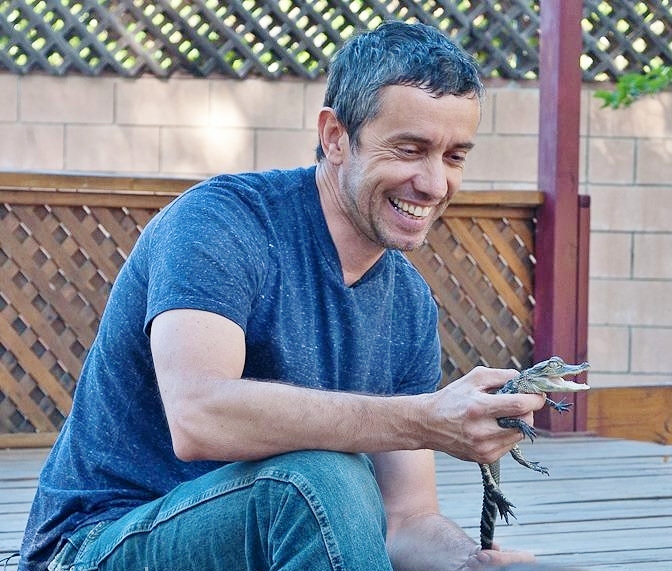 Attila Molnar, DVM, DABVP
Board Certified in Avian Medicine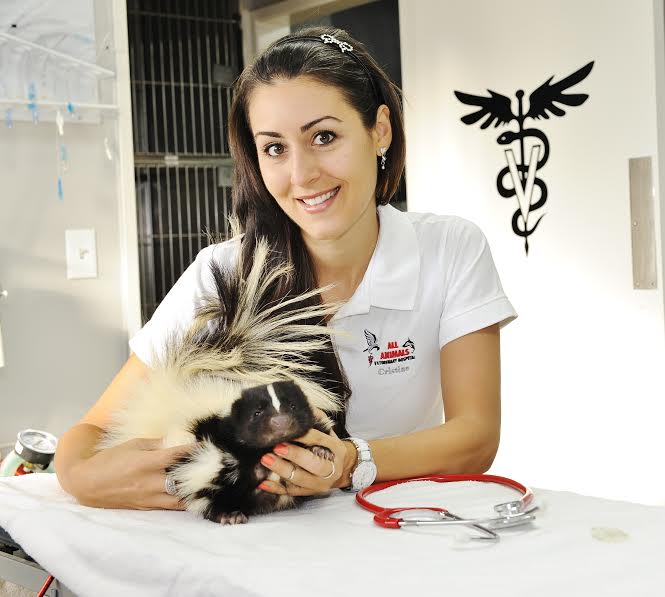 Cristine Constantine, Registered Veterinary Technician and Hospital Manager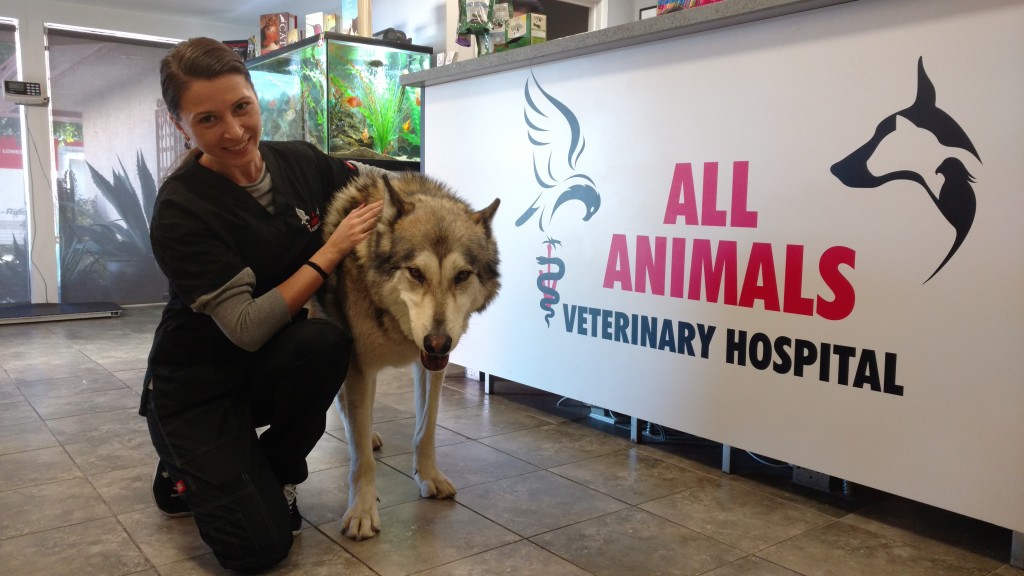 Cristina Burac, Client Service Specialist (pictured with "Wiley the Wolf"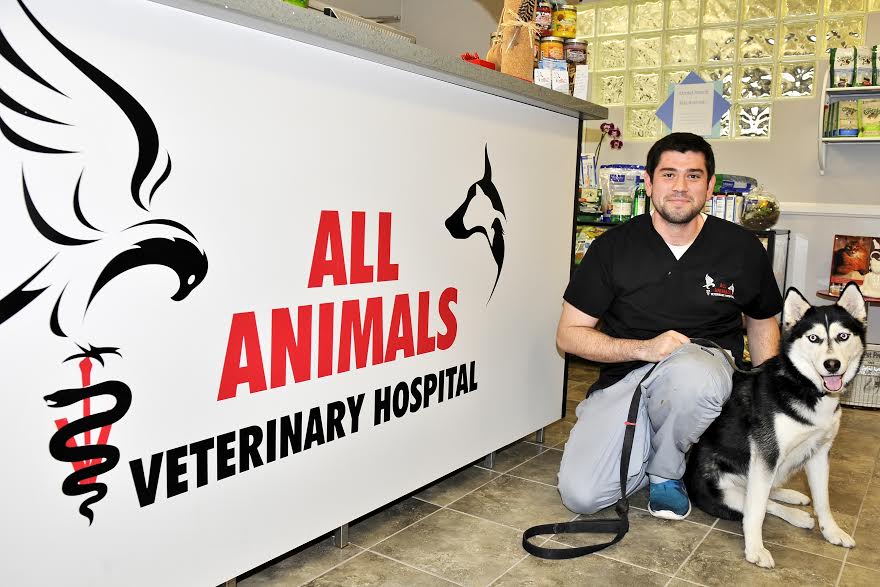 Josh Hartmann, Animal Caretaker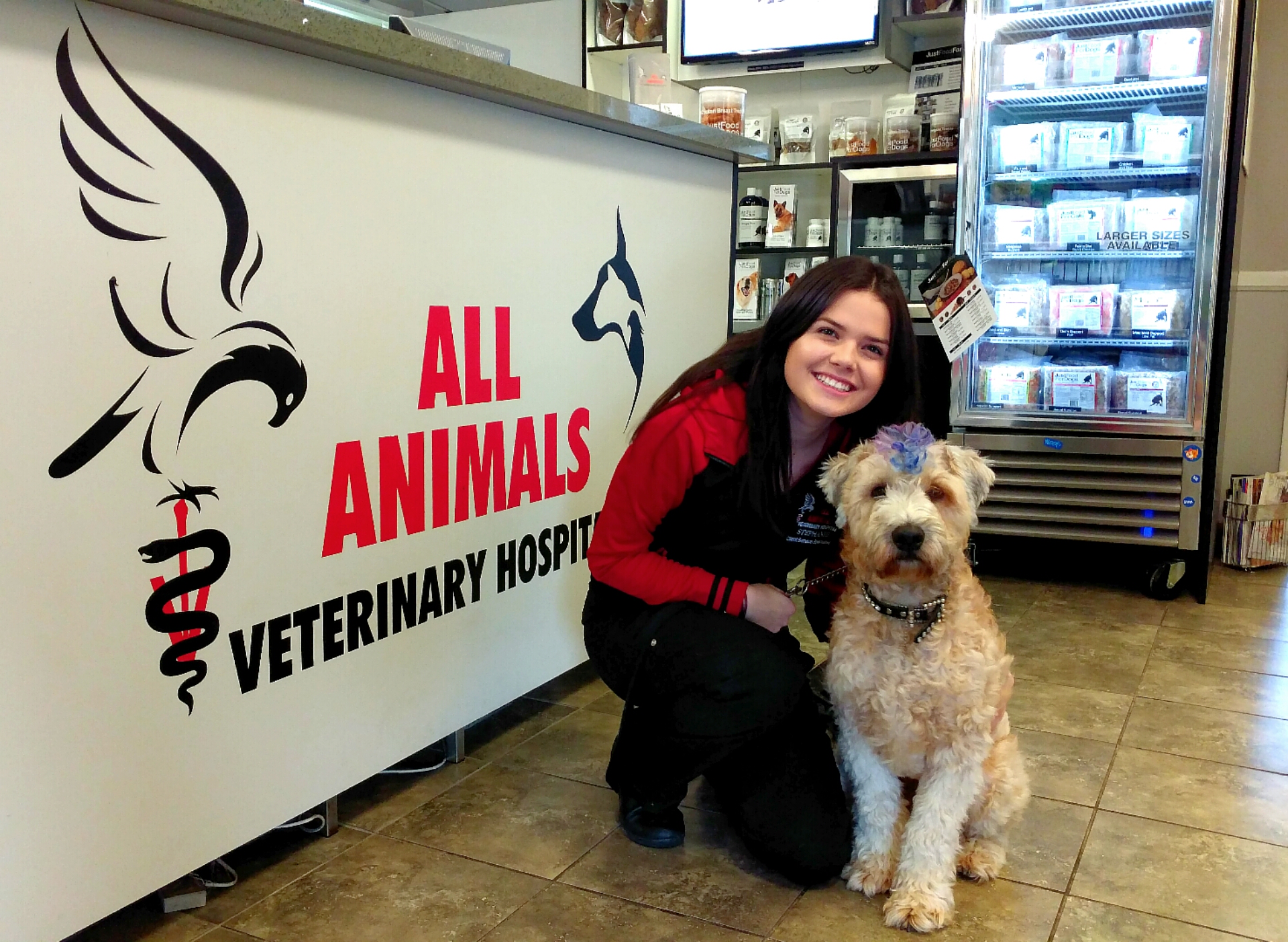 Stephanie Jutariu, Client Service Specialist (with "Tedward")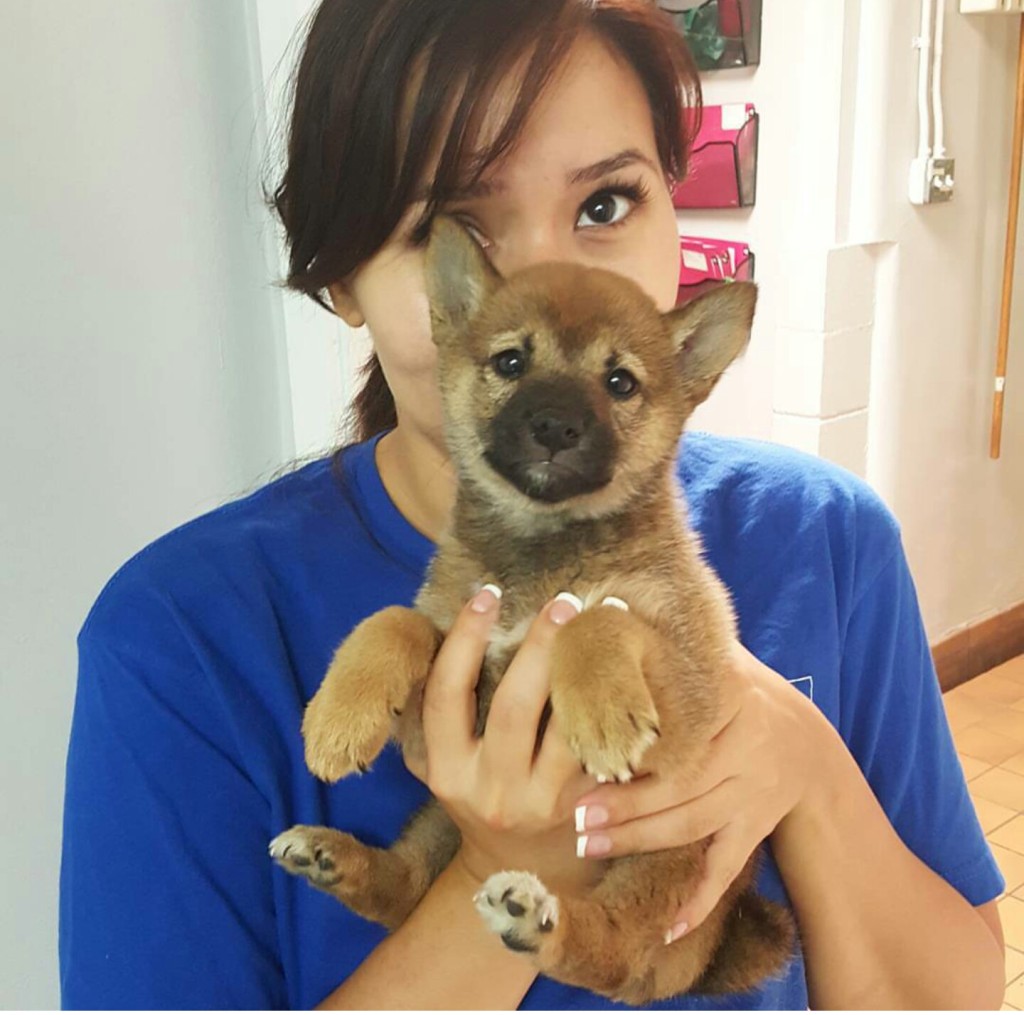 Yazmin, Volunteer (pictured with "Luna")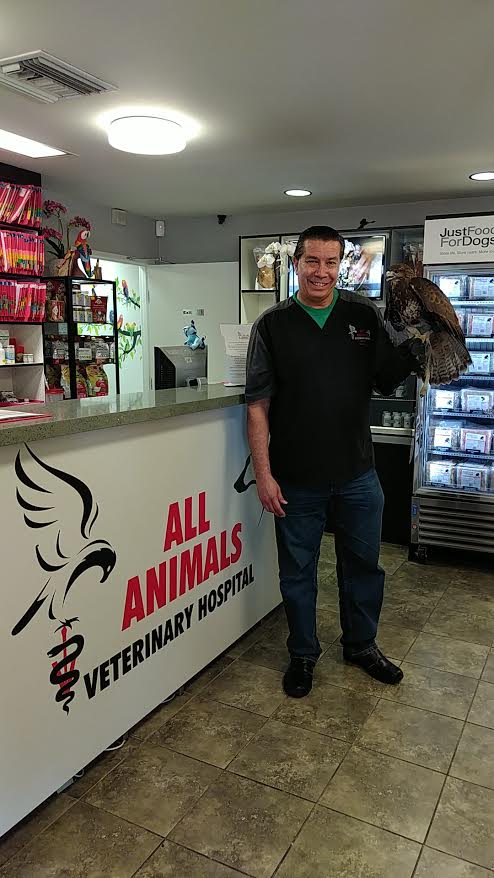 Richard, Client Service Specialist (with "Tahoe")
But at the end of the day, we're a team.